Baxter Arena Seating Chart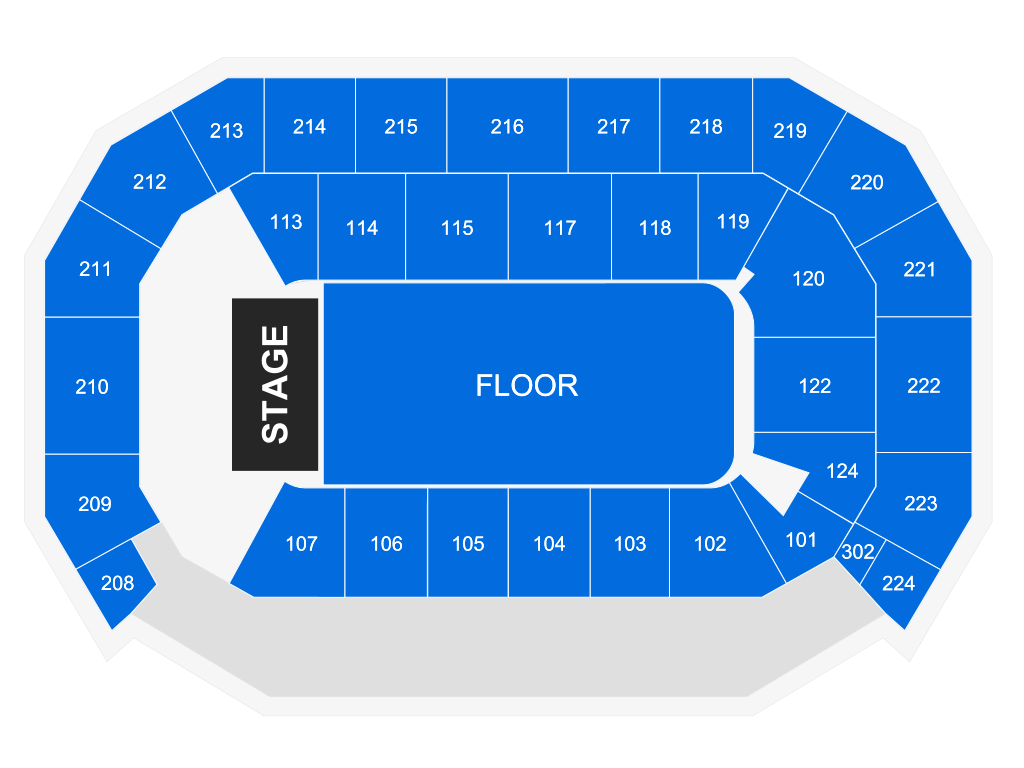 Baxter Arena has room for 7,898 spectators. This seating includes all levels from the main concourse level all the way up to the Mezzanine level. Of this space, there are 118 ADA approved seating spaces available. Most of the ADA approved seating is on the main concourse level with a few seats available on the Mezzanine level.
Each seat is designed with excellent sightlines to the action so that you don't miss out on any of the action no matter where you are. Also, if you find that you are in need of ADA-approved seating, especially in the case of an emergency, you can call the venue to see if you can be moved.
Please note that ADA-seating is first come first served and may not be available for emergencies.
If you have questions regarding the venue's policy for accessibility seating or any necessary accommodations, please call the venue at 402.554.2001 .
The attached photo is what you can expect from most event seating.
NOTE: Baxter Arena at University of Nebraska Omaha may put on events that require slightly different seating arrangements. When selecting your tickets, always check the specific seating chart map for your event.
Book your tickets today and find the best seats. Check out the Baxter Arena schedule to see all the latest announcements and upcoming events.
For policies and ticket guarantee information, please see the ticket information page.